Signal Integrity
LogicSwap supports advanced analysis with extensive experience on Highspeed Interfaces. As clock speeds and data rates are increasing and industry need high-speed interfaces with multi-GHz frequencies, Signal Integrity (SI) and Power Integrity (PI) Analysis are key factor achieving a PCB or system level performances.

Simulations are performed with leading-edge SI software to ensure the board performance meets as expected. Multiple tools are used to perform a wide range of analysis tasks including 3D EM full-wave extraction, network analysis, channel analysis, AC power analysis and DC power analysis.
Feasibility Study
Stack up Design
Conn/Cable Selection
Root Cause Analysis on Existing Design
Pre/Post Layout Simulations
Topology Exploration for Parallel Interfaces
Frequency and Time Domain Analysis
TDR Analysis and IBIS/AMI Simulation
Multi-Board Simulations
Model Extraction, S-parameter & RLC Parasitic Extraction
BER, ISI, Jitter, Loss(IL,RL) Analysis, Bath-tub Plots,.
High Speed Serial / Parallel Interface Analysis
Trace, Via, Connector, End-to-End Channel Modeling Using EM Solver
Crosstalk & S-parameter Modeling of Traces & Interconnects
Ethernet
Ethernet Over Backplane: IEEE P802.3ap 10 GBPS, IEEE
P802.3ba 40 GBPS and 100 GBPS
Ethernet Over Backplane (10GBASE-KR), Gearbox
Ethernet Over Backplane: IEEE P802.3bj 25GBPS/Lane (100GBASE-KP4 PAM4 & KR4-NRZ-PAM2)
Chip to Module SFI: SFP (INF-8074i), SFP+ (SFF-8431)
QSFP+ (SFF-8679), CFP/CFP2, XAUI/RXAUI/QSGMII
Storage
SFF-8087/88 (MiniSAS int./ext.), SFF-8643/44 miniSAS
HD Internal / External
SFF-8639/8680 (NVMe/SAS drives)
USB, SATA, SAS3, NVMe, HDD/SSD, SAS expanders
PCIe Switches / Controllers, PCIe add-on Cards
CPU / PCH / Memory
QPI/UPI, PCIE, DMI, QSGMII, SGMII
DDR4/3/2, RLDRAM, QDR , LPDDR
PCI Express, PCI Express 2.0, PCI Express 3.0
USB 2.0, USB 3.0
Software Supported
Simbeor-Electromagnetic Signal Integrity Software
Mentor Graphics HyperLynx SI GHz
Mentor Graphics HyperLynx Thermal
Allegro PCB SI tool
Software Expertise
Ansys HFSS
Cadence Sigrity
ADS
Si-Soft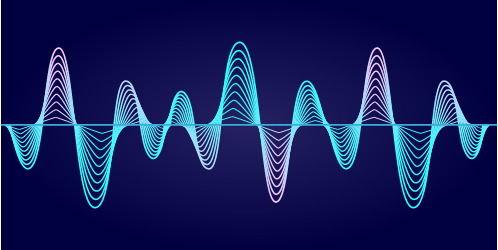 ---
Multi-Board Simulations
Power card
Mother Board + Add-on cards
Line Cards, Backplanes
Time Domain Noise Analysis
Resonance Studies
SSO/SSN Studies
Di/Dt Studies
PDN DC Simulations
DC IR drop
Voltage Distribution
Temperature Rise
Low Pass Filter Circuit Optimizations
PDN AC Simulations
PDN Impedance / Resonances VRM+PCB+IC
Transient Noise Simulations
Voltage Droops, AC Voltage Noise , Di/Dt
---
Thermal Analysis
Board Level Analysis

Multi-Board / System Level Analysis

Heat Sink & Cooling Proposals

Component Junction & Case Temperature Computations

Thermal Profiles Generation for Components & PCB
Reliability Analysis
Failure Mode, Effects & Criticality Analysis (FMECA)

Reliability Prediction as per IEC62380

Reliability diagram, Fault Tree Analysis and Application Standard Models